Business Ethics
Peskind Executive Search's Code of Ethics is rooted by the motto "Ethics Over Everything" which reflects the core values that guide our organization. The executive recruiting industry has vastly changed over the past 20 years but our beliefs about service and ethics have always remained steadfast. They are at the heart of everything we do.
At the end of the day, our business is about relationships. We want to partner with individuals as they advance in their careers and treat them as if we were in their shoes. Our mission is to provide professional and trusted staffing solutions for our clients that want to tap into an unreachable talent pool. The "passive" candidate has always been the most successful candidate that we can present to our clients.
Any interactions other than the most professional will break the trust we work so hard to achieve. Likewise, we want to ensure that we are in compliance with changing regulations throughout our industry.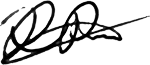 Robert A. Peskind
Founder & CEO